FERRARA – Mercato Europeo 2023
22 September 2023 - 24 September 2023 , Viale Alfonso I d'Este, 44123 Ferrara FE, Italia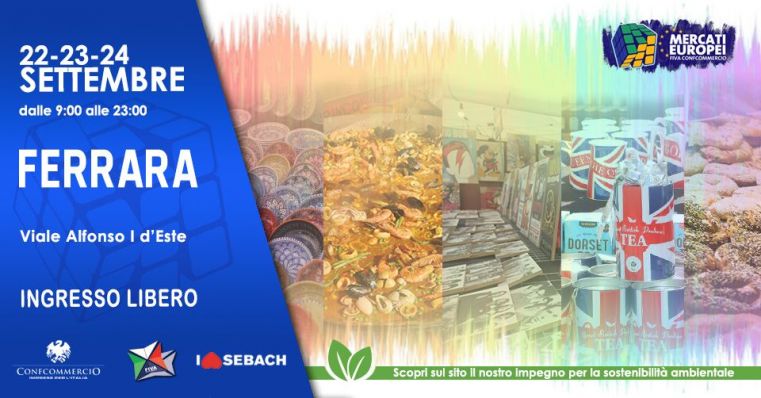 Torna l'attesissimo appuntamento con il Mercato Europeo!
3 giorni all'insegna di gusti, sapori e tradizioni di espositori provenienti da ogni parte del mondo!
Street food, ristorazioni, bevande, artigianato, articoli per la casa e il benessere, al Mercato Europeo FIVA trovi tutto e vivi una fantastica atmosfera di festa!

The editorial team is not responsible for any inaccuracies or changes in the program of events reported. In case of cancellation, variation, modification of the information of an event you can write to infotur@comune.fe.it.