Barco stories: laboratorio di fumetto e character design dagli 11 ai 15 anni
13 June 2023 ore 10:00 , Biblioteca Bassani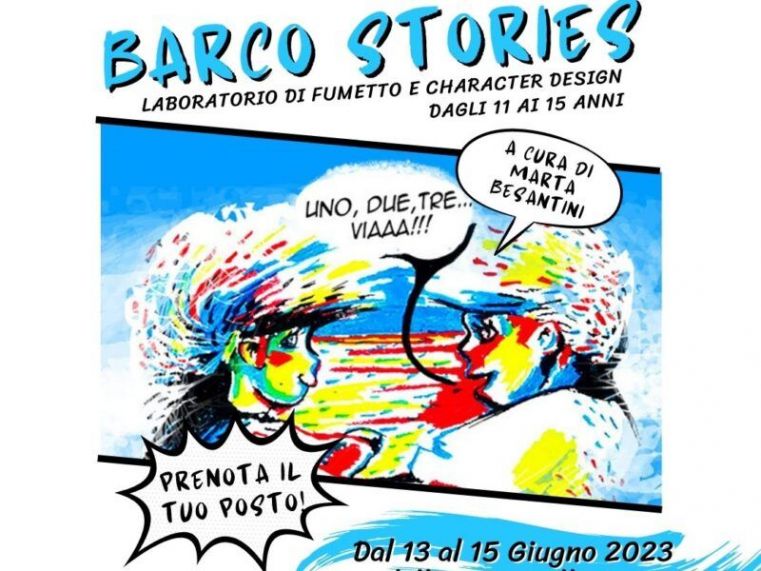 Dal 13 al 15 Giugno 2023, dalle ore 10 a 12.00, la biblioteca propone "Barco stories: laboratorio di fumetto e character design" rivolto a 20 ragazzi e ragazze tra gli 11 e i 16 anni. Il laboratorio sarà condotto da Marta Besantini, fumettista e illustratrice.
Con matite e inchiostro daremo vita a degli originali fumetti creando personaggi personaggi ispirati alla propria realtà e al proprio quartiere. Un viaggio al centro della periferia dove abitano storie interessanti, a cercarle, e dove persone reali o immaginate prenderanno vita sulla carta e dentro storie create da noi.
Marta Besantini è Diplomata in arti applicate, ha immediatamente iniziato a lavorare con l'artigianato artistico in Italia.
Specializzata in web design a Tolosa, resta 12 anni in Francia, dove lavora come artista freelance passando da teatro, ceramica, scenografia.
Attualmente vive e lavora a Ferrara, in seguito al corso di Fumetto Online ha iniziato a collaborare a vari progetti di fumetto con le realtà locali e ha pubblicato un albo legato a un'opera teatrale per ragazzi.
Collabora con enti pubblici e associativi come insegnante e atelierista di fumetto, illustrazione e arteterapia con bambini, ragazzi e adulti.
Gli incontri sono a ingresso gratuito su prenotazione
Per iscriversi chiamare lo 0532797414-418 o scrivere a info.bassani@comune.fe.it
The editorial team is not responsible for any inaccuracies or changes in the program of events reported. In case of cancellation, variation, modification of the information of an event you can write to infotur@comune.fe.it.