"Obiter Dicta": in sala Agnelli il libro di Filippo Annunziata
08 June 2023 tutto il giorno , Biblioteca Ariostea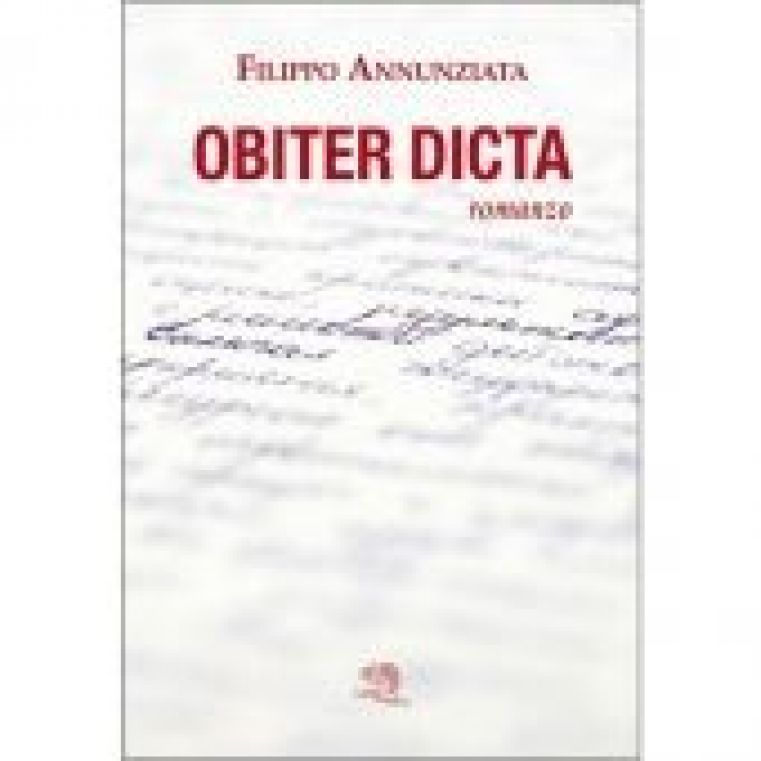 E' un dialogo a due attorno a un progetto innovativo in campo giuridico il libro di Filippo Annunziata "Obiter dicta" che giovedì 8 giugno 2023 alle 17 sarà presentato nella sala Agnelli della biblioteca comunale Ariostea (via Scienze 17, Ferrara).
Dialogherà con l'autore Giuseppe Ucci.
L'incontro potrà essere seguito anche in diretta video sul canale youtube Archibiblio web
LA SCHEDA (a cura degli organizzatori)
Milano, marzo 2020, pandemia. Giacomo, iscritto al dottorato di ricerca in Diritto comparato presso l'Università Statale, fatica a elaborare il suo progetto di tesi. È in ritardo sul calendario e incerto sul da farsi. Il suo referente, Achille Briola, luminare nel campo e professore ormai in pensione, lo guida nell'elaborazione di un progetto innovativo, basato sulla riscoperta di alcuni appunti manoscritti di Gino Gorla (1906-92), da tempo dimenticati nell'omonimo fondo di Unidroit a Roma, ma tali da rivoluzionare potenzialmente interi ambiti della ricerca giuridica. Nella claustrofobica dimensione delle loro vite, i due intrattengono, nei mesi più duri del lockdown, un dialogo virtuale, intessuto di rimandi e dotte citazioni, al quale gli eventi imporranno un'improvvisa, drammatica svolta.
Filippo Annunziata è professore di Diritto dei mercati finanziari nell'Università Bocconi di Milano. Condirettore dell'Unità Rules del Centro di ricerca Baffi-Carefin, è membro dell'Academic Board dello European Banking Institute di Francoforte. E' docente di materie musicologiche presso l'Università degli Studi di Milano e autore di numerose pubblicazioni in entrambi i campi della sua attività di ricerca.
Programma completo degli appuntamenti culturali della biblioteca comunale Ariostea di Ferrara alla pagina: http://archibiblio.comune.fe.it
Link diretto al canale youtube Archibiblio web con le dirette e l'archivio delle registrazioni degli incontri: https://www.youtube.com/channel/UC1_ahjDGRJ3MgG45Pxs90Bg
The editorial team is not responsible for any inaccuracies or changes in the program of events reported. In case of cancellation, variation, modification of the information of an event you can write to infotur@comune.fe.it.