Prima Festa del Pinzino alla Rivana Garden
05 June 2023 - 19 June 2023 , Rivana Garden – Centro di Promozione Sociale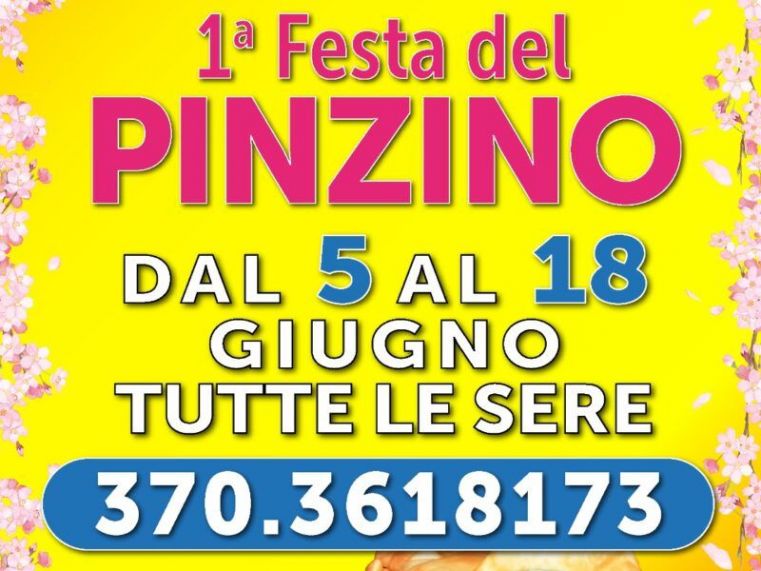 Prende il via lunedì 5 giugno la prima edizione della Festa del Pinzino, l'iniziativa ideata dall'Associazione "Nati con la Calzamaglia"(NCLC) di Ferrara, in collaborazione con il Centro di Promozione Sociale "Rivana Garden". E' proprio all'intero della struttura di via Gaetano Pesci 181, a Ferrara, che si svolge la manifestazione che andrà avanti tutte le sere fino al 18 giugno.
Tutto il ricavato della manifestazione – al netto delle spese sostenute – andrà al "Progetto Colibrì" che da diversi anni vede l'Associazione aiutare l'Asp – Centro Servizi alla Persona – di Ferrara.
Il menù sarà estremamente semplice e si baserà su tre ingredienti: Pinzini, salumi (crudo di Parma stagionato 24 mesi, cotto, mortadella e zia ferrarese) e fritti (oltre alle classiche patate, anche crocchette di pollo, olive all'ascolana, crocchette di patate, crema fritta e verdure pastellate).
Sarà possibile cenare dalle ore 19 sia al coperto, anche in caso di pioggia, che all'aperto. Anche l'asporto pronto dalle ore 19.
Vanno segnalati anche due importanti appuntamenti con la musica, entrambi nei due sabati in cui insiste la sagra ed entrambi gratuiti (inizio degli spettacoli ore 21.00).
sabato 10 giugno, ore 21.00
"Patatino e Mister J in Vi racconto questa":
Show comico musicale.  A seguire DJ set.
Sabato 17 giugno, ore 21.00
MaxBenassi e Rita Girelli che, in collaborazione con Gabriele Guidetti, proporranno brani della tradizione blues, swings, R&B, R&R e soul.
Prenotazione tavoli: 3703618173
The editorial team is not responsible for any inaccuracies or changes in the program of events reported. In case of cancellation, variation, modification of the information of an event you can write to infotur@comune.fe.it.