COLORS OF MY MIND: mostra pittorica di Giuseppe Parisi
27 May 2023 - 18 June 2023 , Biblioteca Comunale Bassani di Ferrara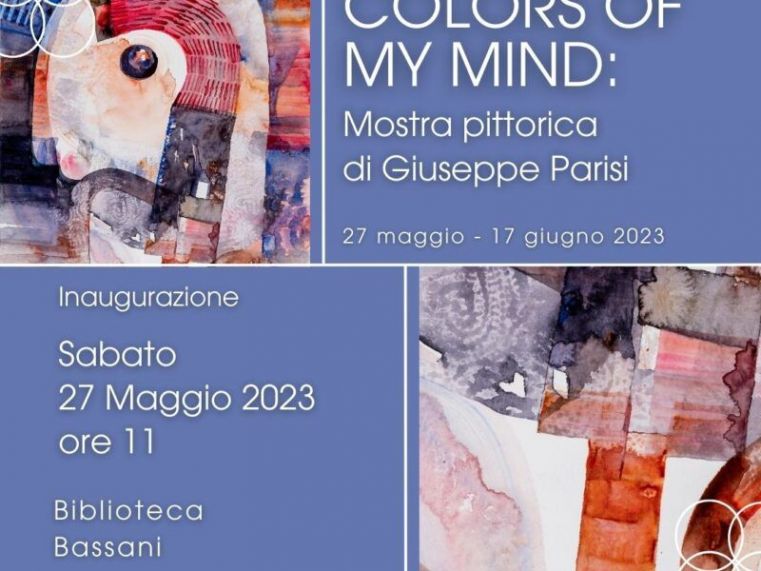 Inaugurazione Sabato 27 Maggio ore 11.00
La pittura di Parisi è profondamente lirica, generatrice di pace interiore. L'artista affida i suoi segni al colore, Gran Giurì del suo tempo. Così descrive la sua opera: "La re-birth è ad un passo da me, ma mai raggiunta. Il colore non si stacca facilmente da me e desidera che io lo faccia diventare adulto".
Giuseppe Parisi dipinge da quando era ragazzo. La  sua pittura è stata accompagnata da studi teorici artistici e letterari. Da sempre ama l'arte astratta anche se nella sua applicazione ha avuto "deragliamenti" verso il reale. Il suo guru è Paul Klee.
La mostra sarà visitabile, negli orari di apertura della biblioteca, fino al 17 Giugno 2023
The editorial team is not responsible for any inaccuracies or changes in the program of events reported. In case of cancellation, variation, modification of the information of an event you can write to infotur@comune.fe.it.