MANUEL AGNELLI – LAZARUS
01 June 2023 - 03 June 2023 , Teatro comunale (Ferrara)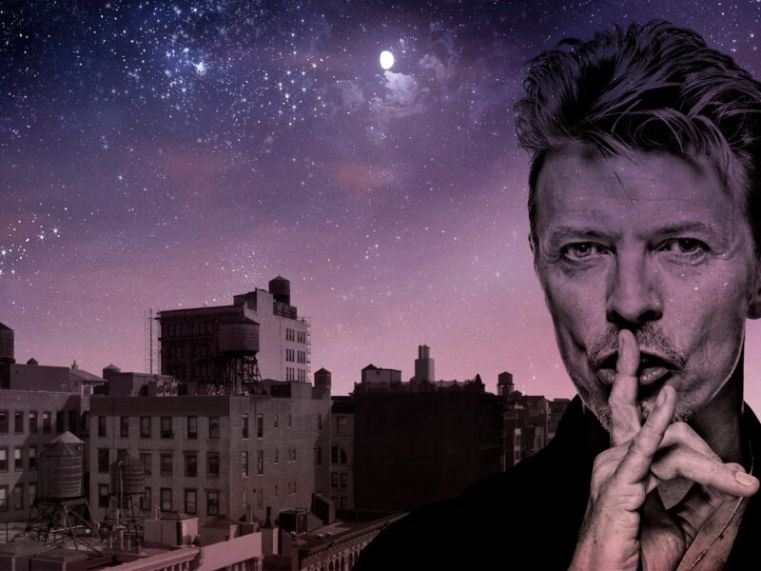 Arriva a Ferrara Lazarus, l'opera rock di David Bowie e Enda Walsh nella versione italiana di Valter Malosti. Nel ruolo del migrante interstellare Newton, un inedito Manuel Agnelli, cantautore, polistrumentista, produttore musicale e storico frontman degli Afterhours. Considerato il testamento creativo di David Bowie insieme all'album Blackstar, Lazarus è andato in scena per la prima volta il 7 dicembre 2015 al New York Theatre Workshop di Manhattan, data che coincide con l'ultima apparizione pubblica dell'artista, che sarebbe scomparso poco più di un mese dopo, il 10 gennaio 2016. A più di 50 anni dal romanzo originale di Walter Tevis e a 40 dal film di Nicholas Roeg che lo ha visto fornire la sua miglior prova come attore, Bowie ha scelto di riprendere in Lazarus, assieme al pluripremiato drammaturgo irlandese Enda Walsh, le fila dell'infelice storia de L'uomo che cadde sulla terra, anche con inattesi aspetti autobiografici. Lo spettacolo comprende pezzi di repertorio e brani inediti scritti appositamente dal Duca Bianco (No Plan, Killing a Little Time e When I Met You, registrati durante le session di Blackstar) che saranno eseguiti da una band dal vivo.
LE CANZONI DEL MUSICAL
Lazarus / It's No Game / This Is Not America / The Man Who Sold the World / No Plan / Love Is Lost / Changes / Where Are We Now? / Absolute Beginners / Dirty Boys / Killing a Little Time / Life on Mars? / All the Young Dudes / Sound and Vision / Always Crashing in the Same Car / Valentine's Day / When I Met You / Heroes
di David Bowie e Enda Walsh
ispirato a The Man Who Fell to Earth (L'Uomo Che Cadde Sulla Terra) di Walter Tevis
versione italiana Valter Malosti
uno spettacolo di VALTER MALOSTI
con MANUEL AGNELLI, CASADILEGO, MICHELA LUCENTI, Dario Battaglia, Maurizio Camilli, Noemi Grasso, Maria Lombardo, Giulia Mazzarino, Camilla Nigro, Isacco Venturini

la band (in o.a.) Laura Agnusdei sax tenore e sax baritono, Jacopo Battaglia batteria, Ramon Moro tromba e flicorno, Amedeo Perri tastiere e synth, Giacomo "ROST" Rossetti basso, Stefano Pilia chitarra, Paolo Spaccamonti chitarra
progetto sonoro GUP Alcaro
scene Nicolas Bovey
costumi Gianluca Sbicca
luci Cesare Accetta
video Luca Brinchi e Daniele Spanò
cura del movimento Marco Angelilli
coreografie Michela Lucenti
cori e pratiche della voce Bruno De Franceschi
maestro collaboratore Andrea Cauduro
assistente alla regia Jacopo Squizzato
Info abbonamenti
Acquisto biglietti on line clicca qui o su Vivaticket
The editorial team is not responsible for any inaccuracies or changes in the program of events reported. In case of cancellation, variation, modification of the information of an event you can write to infotur@comune.fe.it.