Jazz Club: Max Puglia Hinterland guest Vito Ranucci
24 November 2023 ore 21:00 , Jazz Club Ferrara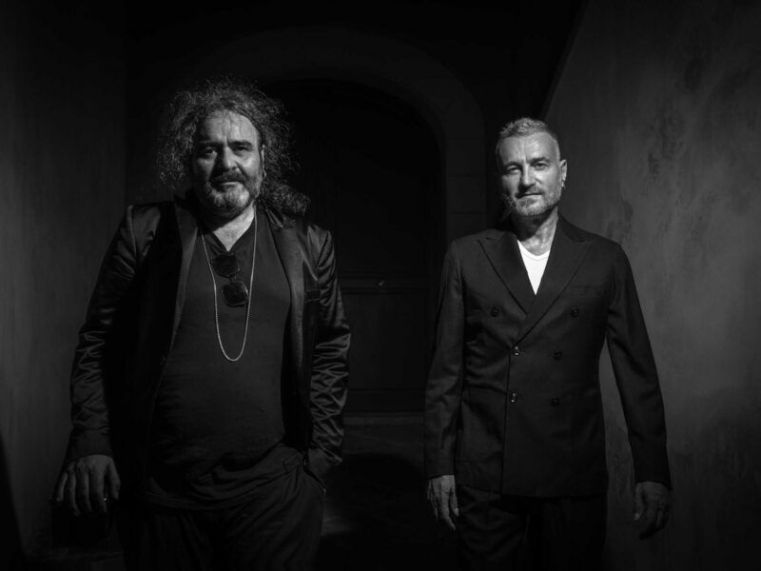 Venerdì, 24 novembre – ore 21.30
Max Puglia Hinterland | Guest: Vito Ranucci
Max Puglia, chitarra – Vito Ranucci, sax soprano e vocoder – Mario Mazzaro, contrabbasso e basso elettrico – Luigi Borgogno, elettronica e drum machine
Max Puglia, napoletano, battezza un nuovo progetto dal nome "HINTERLAND". Dopo 20 anni di Nylon Strings, Spanish Flavour e 10 dischi, inserisce il jack nella chitarra elettrica per presentare uno show multimediale di jazz moderno. La cantabilità melodica tipicamente napoletana incontra i ritmi dispari caratteristici dell' oriente e l'elettronica visionaria. Co-leader del progetto è Vito Ranucci, sassofonista dalle sonorità nordeuropee e cultore della musica tradizionale del "Vesuvio". Completano il quartetto, Luigi Borgogno all'elettronica e la drum machine e Mario Mazzaro al basso e contrabasso. Durante il concerto verrà proiettato il docufilm (solo per immagini) "Hinterland" che dal 2021 colleziona premi della critica in mezza Europa.
Infoline e prenotazione cena +39 331 4323840 (tutti i giorni dalle 12.00 alle 22.00) jazzclub@jazzclubferrara.com
Apertura biglietteria 19.00 – Apertura Wine Bar dalle 19.30 – Inizio Concerto 21.30 – Jam Session 23.00
Intero 10 €
Per info e prenotazioni:
e-mail jazzclub@jazzclubferrara.com
Infoline +39 3314323840 (tutti i giorni dalle 12:00 alle 22:00)
Via Rampari di Belfiore, 167
Coordinate GPS per navigatore:
Corso Porta Mare, 112 – 44121 Ferrara
The editorial team is not responsible for any inaccuracies or changes in the program of events reported. In case of cancellation, variation, modification of the information of an event you can write to infotur@comune.fe.it.