Jazz Club: La grazia dell'informe
26 November 2023 ore 21:00 , Jazz Club Ferrara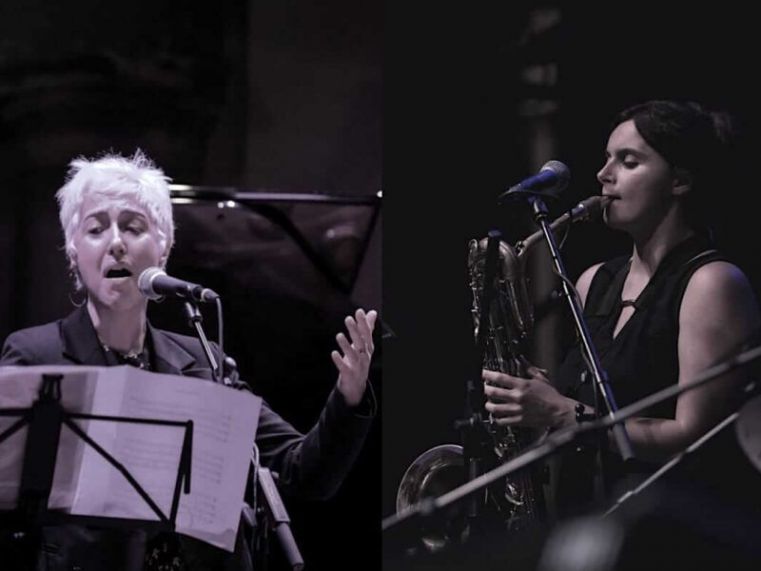 Domenica 26 novembre, ore 21:00
[Serico-Tonale] a cura di Istantanea
La grazia dell'informe
Giulia Barba, sassofoni e clarinetto basso, elettronica. Marta Raviglia, voce. testi di Virginia Farina
Per la prima volta in duo, le due musiciste si sono conosciute all'interno della Tower Jazz Composer Orchestra e collaborano insieme ormai da molti anni, in formazioni più o meno allargate come nel caso di Sonoro, uscito nel 2022 per BNC Music. Il nuovo progetto discografico, di cui si darà un assaggio in anteprima, è intitolato "La grazia dell'informe" (uscita prevista 2024) e presenterà composizioni inedite di Giulia Barba su testi poetici di Virginia Farina (vincitrice con il suo romanzo "Figlia di frontiera" del premio "Steli di Pace" istituito dall'UNESCO).
Infoline +39 331 4323840 (tutti i giorni dalle 12.00 alle 22.00) www.jazzclubferrara.com
Apertura biglietteria 19.00 – Aperitivo a buffet dalle 19.30 alle 20.30 – Concerto 21.00 – Jam session 23.00
Intero 5€
Gratis Under 30
CONTATTI:
e-mail jazzclub@jazzclubferrara.com
Infoline +39 3314323840 (tutti i giorni dalle 12:00 alle 22:00)
Via Rampari di Belfiore, 167
Coordinate GPS per navigatore:
Corso Porta Mare, 112 – 44121 Ferrara
The editorial team is not responsible for any inaccuracies or changes in the program of events reported. In case of cancellation, variation, modification of the information of an event you can write to infotur@comune.fe.it.