THE 1000 MIGLIA
If you are planning your trip to Ferrara in June, you may come across dozens of glittering historic cars in the city. Well, you have not travelled back in time... you are in front of the most important Italian road race event: the 1000 Miglia, the most beautiful race in the world! Our city hosts one of the stages of this historic race, which has now become a national icon. But to understand the importance of the 1000 Miglia today, we need to know its history.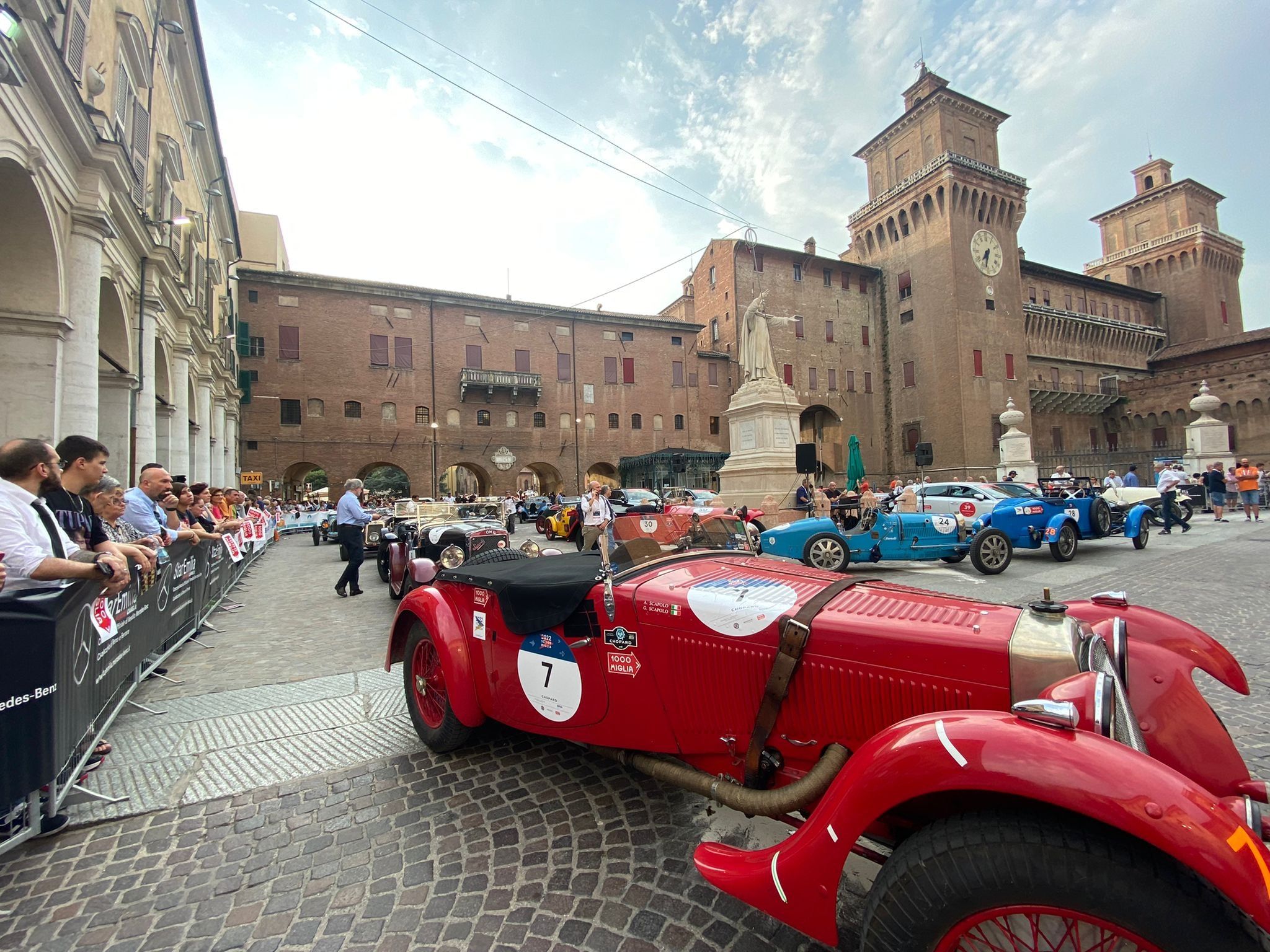 The 1000 Miglia was originally a granfondo car race, which took place between 1927 and 1957. It was an inline speed race, starting and finishing in Brescia, during which the competitors drove to Rome through various symbolic and picturesque locations in central and northern Italy. The name of the race derives from the length of the route, which over the years has always remained about 1600 kilometres long, equivalent to about one thousand imperial miles.
Since 1977, the Mille Miglia has been revived in the form of a regularity race, whose participation is limited to cars produced before 1957 that had participated (or were registered) in the original race. The Brescia-Rome-Brescia route traces, albeit with its variations, that of the original race, keeping the starting/finishing point in Viale Venezia at the height of the Rebuffone gardens constant.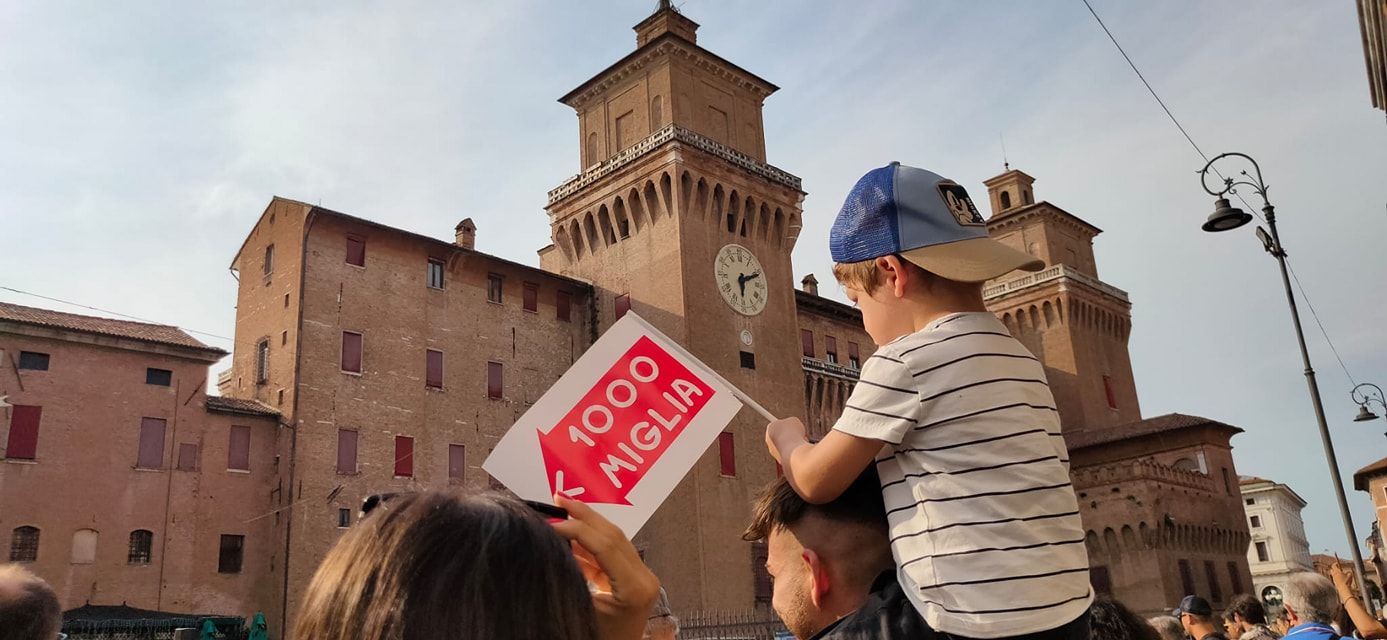 Having the opportunity to attend an event that mixes history, competitiveness and design is something more unique than rare! The passage of the Mille Miglia fills the city with the roar of engines for a day, and will allow you to enjoy an atmosphere of yesteryear!
We are waiting for you with the engines running! Stay up to date on https://1000miglia.it/ and https://1000miglia.it/i-luoghi-della-1000-miglia/ferrara/
Organized by 1000 MIGLIA S.R.L. and Studio Borsetti Ferrara