Learn about one of history's most emblematic female characters through the city she inhabited
USEFUL INFORMATION
Available dates: Every friday from 15:00 to 17:00 | Reservation required
Durata: 2h
Fees: € 12 per person - € 8 up to 11 years old. Museums entrance ticket are NOT included. It's possible extending the visit inside the Este Castle, on request. Meet the guide inside the courtyard of the Castello Estense in front of Tourist Information Office. If you are unable to take part in the visit, please inform us in advance by calling 0532 419190.
ENGLISH LANGUAGE GUIDE UPON REQUEST - PRICES AND TIMES MAY CHANGE DEPENDING ON PARTICIPANTS NUMBER
THE EXPERIENCE
The tour focused on Lucrezia Borgia's places begins at Casa Romei, an outstanding example of noble building between Middle-ages and Renaissance (outdoor visit) and the adjoining Monastery of Corpus Domini, which keeps the memories and tombs of Este family: among them that of Lucrezia.
The itinerary winds to the Este Castle, recalling the period the lady lived in it; then to Piazzetta Municipale, in order to admire the ancient ducal palace, where Lucrezia was welcomed in 1502 as Alfonso I's bride and future duchess of Ferrara.
It's an evocative route, that pays homage to a controversial female character, who was an important witness of Renaissance period and had a crucial role in many politics and court episodes, even dramatic; she was for sure a cultured woman, skilful reigning and benefactor.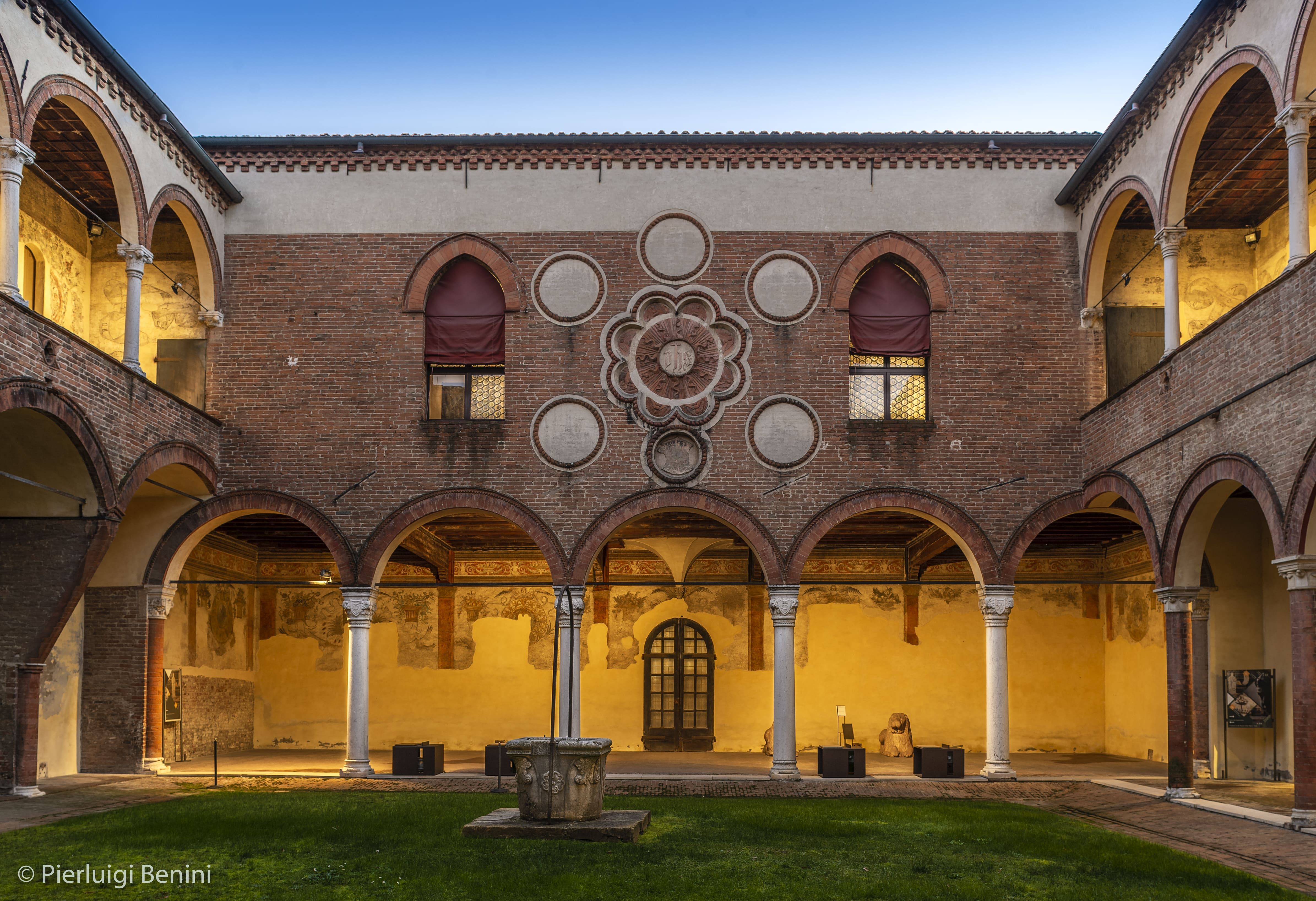 Ph Pierluigi Benini