An ancient castle with a history to discover, impressive architecture in the center of town
USEFUL INFORMATION
Available dates: Saturdays | From 15:30 to 17:00 | Reservation required
Hours: 3.30 p.m. to 5 p.m.
Fees: €8 per person - reduced €5 from 7 to 18 years old - free up to 6 years old. Guided tour in Italian language only. Rates do not include the ticket to the Castello Estense - the guide provides a bonus of €1 per participant on the cost of the ticket.
The meeting with the guide is scheduled in the courtyard of the Castello Estense, under the loggia - 15 minutes before the start of the visit.
If you are unable to take part in the visit, please inform us in good time by calling 0532419190.
THE EXPERIENCE
Accompanied by a qualified guide, you will visit the most majestic symbol of Ferrara, the Castello Estense, still surrounded by the moat that recalls its ancient origins as a military fortress, which over time became the magnificent residence of the Ducal Court.
On the ground floor the ancient medieval rooms and the evocative cannon ramp lead to the main floor where you can admire the Orange Garden, overlooking the city squares, the ducal chapel and the large frescoed halls.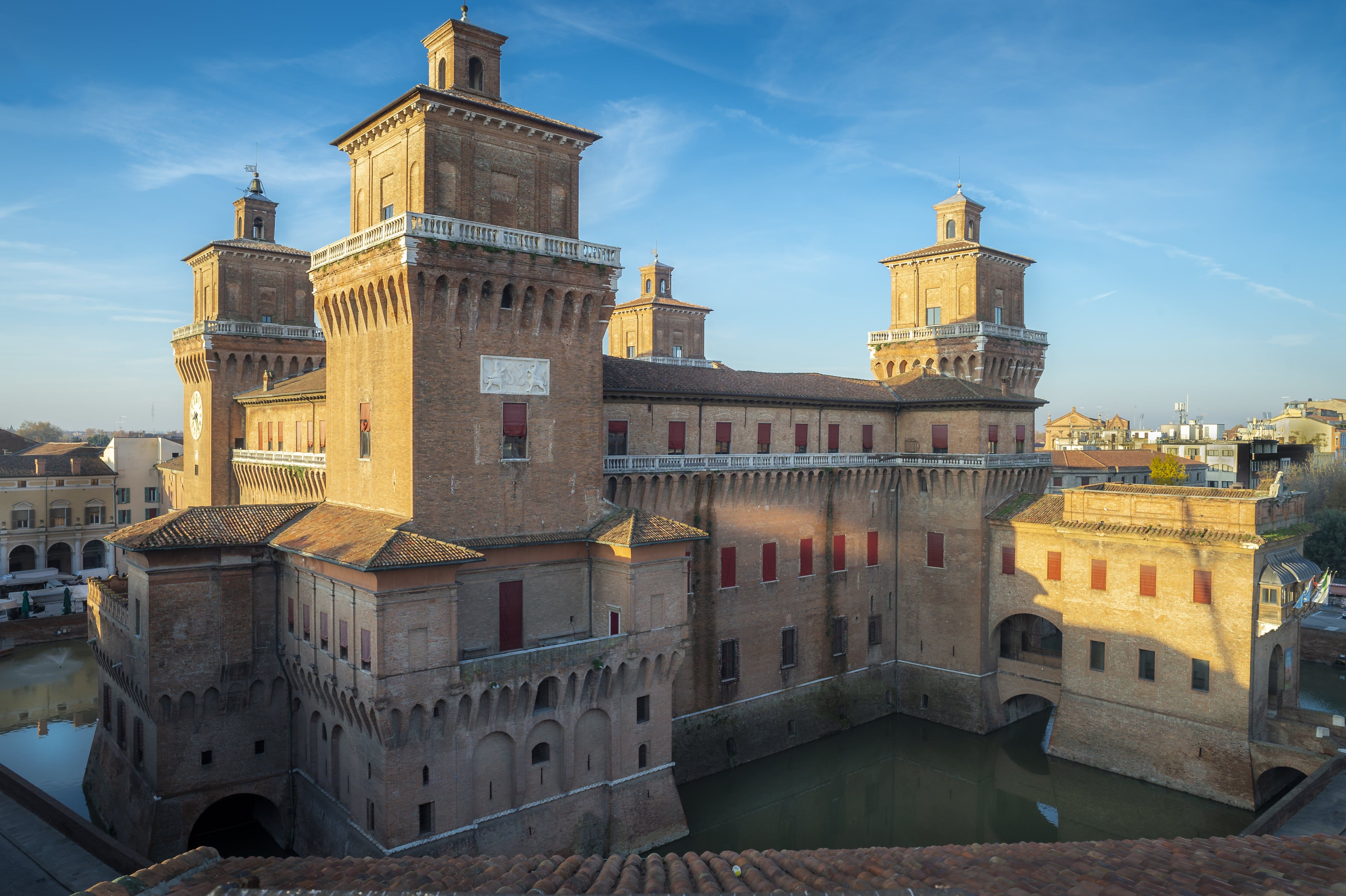 Ph Pierluigi Benini