An immersion in the splendor of the Renaissance to live a true experience at the Este court
USEFUL INFORMATION
Available dates: Sundays from 16:00 to 17:30 | Reservation required
Duration: 1h30
Fees: € 10 per person - € 5 from 13 to 18 years old - free up to 12 years old | Rates do not include the entrance ticket to the Schifanoia Museum. Guided tour in Italian only.
The meeting with the guide is scheduled at the museum of Palazzo Schifanoia, 15 minutes before the start of the tour. If you are unable to take part in the tour, please inform us in good time by calling 0532 419190.
SCHIFANOIA MUSEUM FEES
Full price: € 12; Reduced price: € 9
Free admission: MyFE card holders; under 18s; day of birthday.
THE EXPERIENCE
A guided tour of the Schifanoia Museum takes visitors on a tour of one of the Este's most evocative residences, one of those palaces where boredom was shunned, where the Dukes of Ferrara entertained themselves surrounded by dignitaries and courtiers.
An extraordinary example of the magnificence of the Renaissance, Palazzo Schifanoia is the symbol in Ferrara of the Este family. The preferred residence of Duke Borso, among its fifteenth-century rooms one can take a journey through time ranging from the age of Borso and Hercules I, to the figure of the refined Prince Leonello, to the sixteenth-century magnificence of Alfonso I, culminating in the splendid Salone dei Mesi, one of the most important fresco cycles of the fifteenth century in Italy, enhanced to the utmost by a new and carefully designed lighting system.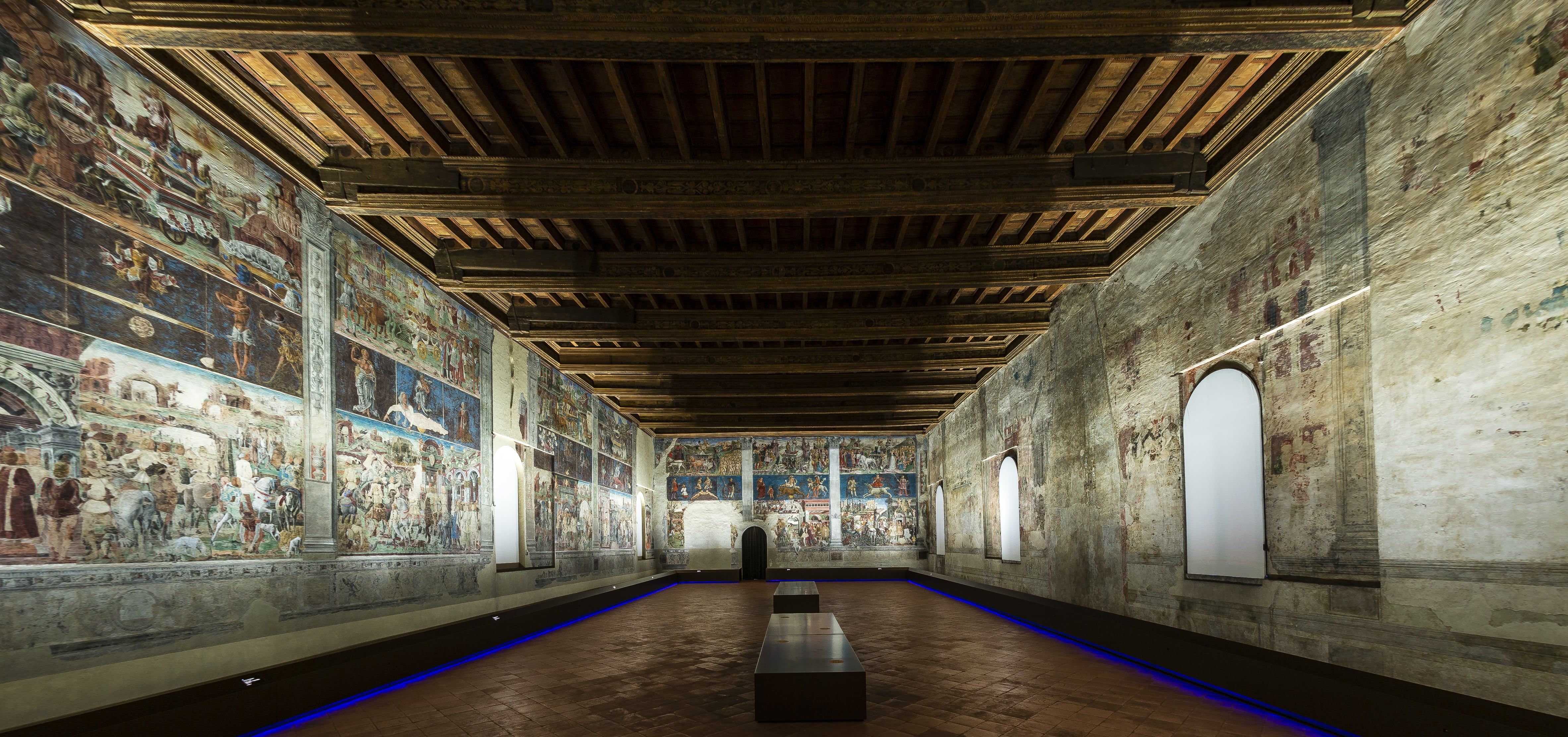 Ph Pierluigi Benini